News
April 2021
FIL, Forum of Insurance Lawyers in Cyprus has been formed to promote the interests and fair administration of justice with particular focus to insurance law related litigation and resolution of insurance disputes. The idea was borne by a handful of colleagues and their firms in order to initiate the creation of a forum and a voice within decision making bodies of different levels, to collaborate with other organisations, promote best practice, overcome procedural problems before or after the filing of actions in civil litigation, and have a substantial say to decisions that may affect the field of insurance law generally. Haviaras & Philippou LLC, and in particular Michael K. Philippou, one of our partners and Heads of the litigation department was heavily involved in the creation of the association who led to be on the |Board of the organization. You can follow the link Home - FIL for more information or contact Michael directly at michael.philippou@hphlaw.eu
---
October 2019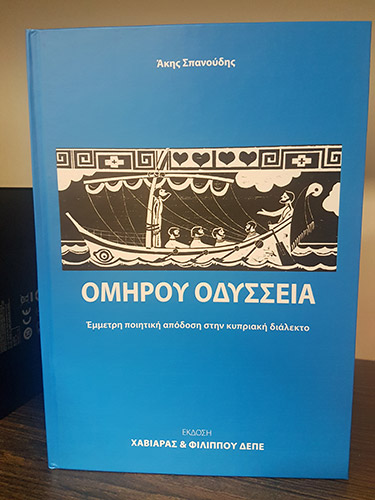 HPH law firm in collaboration with Akis Spanoudes proceeded with a second publication, sponsored again by HPHLaw, of "Odyssey" in the Cypriot dialect, a jewel for those loving the Greek ancient history and the culture we inherit and ought to pass on.
---
April 2018
We are proud and honored that one of our partners namely Mr. L. Haviaras, has been appointed as a member of the Tax Planning Committee of the Bar Association in Cyprus.
---
February 2018
Our firm has been admitted as a member of BOKS International which is a global alliance of expert firms providing high quality professional services and advice. With a rapidly growing global presence, the cross-border service of our firm can now facilitate the international operations of businesses around the world. You can visit the link directly to observe.
https://boks-international.com
---
November 2017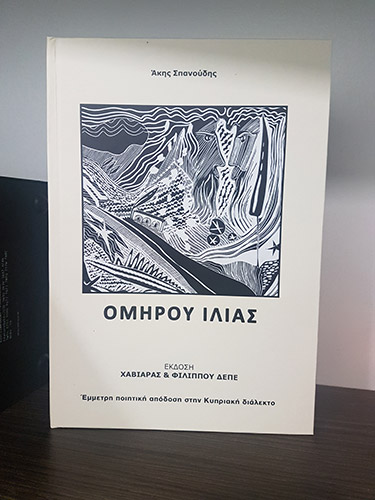 HPH law firm has proudly invested in the culture of Cyprus by sponsoring the publication of the great Greek book.
"Omirou Iliada" written in the Cypriot dialect and has been acknowledged by home universities as a great inheritance.
---
October 2016
We grow, progress and evolve. We welcomed this month Mr. Marios Panayides as a partner of the firm. Marios has been working and has been a great asset to the firm since 2014. We wish him best of luck in his new position.
---
September 2016
Our business family has grown. A new member has joined our team, Mr. Panayiotis Savvides. A practicing lawyer since 2012. His knowledge and expertise will add on our excellent service provided.
---
February 2016
Following a course which lead to examinations on the subject, Mr. Michael K. Philippou and Mr. Marios Panayides have both been awarded the title of Licensed Insolvency Practitioners. Due to this, our firm now it is one of the few ones in Cyprus which can provide assistance in Insolvent Companies or individuals.
---
April 2015
In April 2015 Mr George Kyriacou became the new member of our firm. He will be assisting and being part of the Litigation team.
---
March 2015
In March 2015 Mr. Andreas Yiallouros has joined our firm to assist the litigation team in the day to day appearances in court.
---
Page 1 of 2